OR BUY PAPERBACK FROM AMAZON.COM
TAKE 3 MIN, FIND OUT WHAT THIS WEBSITE IS ALL ABOUT
ORTHODOX JEWISH BIBLE
(Google Chrome Browser recommended) meshichistyid.org Meshichist Yid
Download your free Bible and study with us free at our online Yeshiva
myOJBa
myOJBb
myOJBc
myOJBd
myOJBe
myOJBf
Qty: Price: $29.95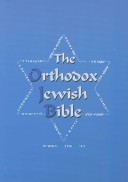 EMAIL DR GOBLE (CELL 646 460 5971) DO SEARCHES OF THIS VAST WEBSITE AS WELL AS CONCORDANCE-LIKE SEARCH QUERIES OF THE ORTHODOX JEWISH BIBLE USING YOUR GOOGLE OJB "STRONG'S CONCORDANCE"

Example: type below in the AFII Google Search Portal "HaAlmah"





.

(This message builds on the Genesis 3:15 Torah teaching, confirmed in Rabbinic exegesis, see

that Moshiach, through his sufferings, will win our victory over Satan.)BEFORE YOU GO

ANY

FURTHER

, BE LIKE NA'AMAN AND

HEAD FOR THE

MIKVEH AND

GET REAL LEV TAHOR LEVERAGE

AGAINST HASATAN IN THE

NAME OF HASHEM (ATIK YOMIN) AND THE ZOON FOON DER OYBERSHTER (BAR ENOSH) AND THE RUACH

HAKODESH

ADONOI ECHAD

AND

BECOME A

MESHICHIST

YID

. And you don't have to buy the paperback; you

can download the searchable e-book version

including

this

and read it on your computer screen free-of-charge (you can also download free-of-charge another

book that you can use as a commentary

to get you into the Biblical languages and also intensely into each book of the Bible). But if you decide you DO want the paperback which also

includes this translation

as well as the other 39 books of the Bible, THEN IF YOU DON'T WANT TO USE YOUR CREDIT CARD

JUST SEND A CHECK OR MONEY ORDER PAYABLE TO AFII TO GET YOUR PAPERBACK COPY OF THE OJB CHECK OUT THE HOME PAGE OF ARTISTS FOR ISRAEL INTERNATIONAL MESSIANIC BIBLE SOCIETYARTISTS

FOR

ISRAEL

IN

TER

NA

TIONAL® LET'S COME TO TERMS WITH THE FAITH

OF THE FIRST CENTURY

HOW TO POINT TO MOSHIACH IN YOUR RABBI'S BIBLE

ARE

YOU

AN

ANTI-MOSHIACH

ACTIVIST? NO

WONDER

YOU ARE

DEPRESSED

!!!

GIVE IT UP,

BOYS

!

Why your soul's salvation hangs on the inerrancy of the Bible

STOP EVERYTHING AND LOOK AT THIS NUMBER #1 GOOGLE RATED MESSIANIC VIDEO





Let's stop here and test your Moshiach literacy.


"In my Father's House are many

monai

(rooms, suites)." What does that word mean in Yn 14:2? There are many pictures in the Bible to describe the heavenly domicile. Noah's Ark is one such picture. But Noah's ark was only a temporary residence for those who were being saved while the rest of the world perished. A domicile is more than a mere temporary residence. A domicile is a fixed or permanent dwelling place. Moshiach speaks of heaven as a domicile but not just any domicle. The Latin Vulgate renders

monai

mansiones from which we get the King James English word "mansions." But the idea in Yn 14 that we need to understand is more like a celestial boarding house. I grew up in a boarding house at 226 N. Madison Street in Oakland City, Indiana. It was a boarding house for college students at Oakland City College, now Oakland City University. Moshiach speaks of heaven as the Father's boarding house. A boarding house is a private house with accommodations for guests who, if they are provided with room and board, have common meals which they take at a large table. My mother would cook and I would find myself taking meals with strangers who lived in our home. But my mother had a very hard childhood as an abused little girl who was basically homeless, so, when she became a believer, she was not content to run a boarding house just for proper Baptist college students. No, she would go out into the poor parts of town and, if there was to be found an unwed teenage mother, if there was to be found a "little person" dwarf pariah, if there was to be found a smelly, poverty-stricken child at school that I would not want to sit next to in my class, then, lo and behold, that person would soon be sitting at our table! Not just the boarders upstairs but all the so-called town "riff-raff" would soon be sitting at our table! This is a picture of heaven! This is why I am a street preacher today! What do street preachers do? They go out into the highways and byways and compel people to come into the Father's boarding house!

Later, when I was homeless myself and found myself tramping all over Israel and the world performing The Rabbi From Tarsus, I often found my heart yearning for a boarding house home. This is heaven. In my Father's House are many [boarding house] rooms. There is an incentive to keep ourselves from idols because the Son and the Father want to come and make their

monh

in each of us (Yn 14:23) just as Moshiach has gone to prepare a

monh

for each of us (Yn 14:2). If we defile one

monh

with idols (Ezek 8:16) then the other

monh

will be destroyed. Since G-d is at work in us we must work out our salvation with fear and trembling.


OLIVER STONE'S FILM ENTITLED "WORLD TRADE CENTER" TELLS THE STORY ABOUT HOW AN HISPANIC PORT AUTHORITY POLICEMAN IS BURIED WITH MOSHIACH, SUPERNATURALLY RESCUED BY MOSHIACH, AND RAISED TO LIFE BY MOSHIACH, SHOWING THAT EVEN IN THE MIDST OF SEEMINGLY HOPELESS DISASTER, ROMANS 6:4 "WE HAVE BEEN BURIED WITH MOSHIACH" IS TRUE AND SHOULD BE AN INCENTIVE FOR EVERYONE TO SEEK THE GRACE OF HASHEM AND MOSHIACH'S FORGIVENESS, MAKING TESHUVA BY IMMERSING THEMSELVES AS NEW-BORN BELIEVERS INTO MOSHIACH'S MIKVEH MAYIM.


The wages that Slave Master Sin pays is eternal death, the endless curse of Hashem. But the free gift that Ribbono shel Olam gives is Chayei Olam.Ro 6:23

TEXT.-- Ro 6:7: For he that is dead is freed from sin. [This means freed from sin's deadly allurement, freed from sin's deadly bondage, and freed from sin's deadly divine condemnation, since we have already died with Moshiach, been buried with Moshiach in Moshiach's mikveh mayim, and have already risen with him to live a new life in the favor of Hashem.]




When we look at the repentant ganav (Lk 23:39-43) on the tree, we see someone who is "as good as dead" (Ro 4:19) until he found Moshiach. If you are a believer, this is your testimony (see virtual tract room) and therewith you overcome the devil (Rv 12:11). When we look at the repentant ganav on the tree, we see someone who is put to death on Moshiach's Etz. We also see someone who has the victory which is our Hashem-given faith (see 1Yn 5:5). We also might see ourselves, if we ask Hashem to reveal the truth to us. Think about this repentant ganav! If Satan tries to lure the ganav to break the Eighth Commandment now, the ganav's hands and feet will not co-operate. They have the same mallet and spike that holds Moshiach. This is the victory that overcomes the world, even our Messianic faith. Satan's lures and bondages and accusations to condemnation are ineffectual. Knowing this that our old man, our old humanity (in Adam) has been put to death with Moshiach so that the essence of the old sinful human condition might be done away with, so that we might no longer serve that old Master Thief in bondage to Satan, namely, Slave Master Sin. This is why those who are born again, who can confess the Bar Enosh from the Atik Yomin, do not go on sinning. It is no longer they who live but Moshiach who lives in them. And Sin no longer reigns in the old man, but behold there is a regenerated inner man. On the regenerated inner man, see Ro 7:22 and Eph 3:16 and 2Co 4:16. In Romans chapter 7, we find the inner man (Ephesians 3:16), that is, the regenerate spiritual man, which is called the "mind," because the Holy Spirit has made the believer's mind agree with the words of the "good" Book (I Corinthians 2:13-16). Indeed, if our "mind" is renewed, we have the mind of Moshiach. When we yield to Moshiach, the true "I" can act: "I live, yet not I, but Moshiach who lives in me." Daily I must remember that I died and was co-buried when Moshiach died (Romans 6:2-3) and Hashem considers me legally dead with him, reckoning my faith as right standing before Him (Romans 5:1) and no longer reckoning my past transgressions against me. So as a believer with my ongoing daily struggle with sin, I need to remember my victory, that anyone born of G-d does not continually sin (1Y 5:18) and I must reckon myself dead unto sin and my members as dead and unusable as weapons of unrighteousness.


Let's spell this out because it is vital for you to understand this. Look at page 932 again. Here is revealed the mystery of how to get to heaven. Notice we are not told the repentant ganav's name. There's a reason. You are supposed to supply your own. This is a picture of you as Hashem sees you. You say, "That's not me; I have never stolen anything." Oh no? You claim you have never broken the Eighth Commandment? See Deut 5:19. Really? Well, I have bad news for you. That very claim makes you guilty of breaking the Ninth Commandment. So you are guilty, correct? Come on. Spit it out. You are guilty, correct? Now let's start all over. Look at page 932 again. Notice once again that we are not told the repentant ganav's name. There's a reason. You are supposed to supply your own. Now here's the all important question: you HAVE repented, haven't you? You say, "What does that mean?" Well look at page 932 again. To repent means that you have come to the end of your rope and you have nothing to hold on to but Moshiach your only hope, so that you cry out to Moshiach as you see the repentant ganav doing here. Let me ask you a question: does the repentant ganav look up into heaven and say, "O Hashem, you see all my mitzvos; therefore, forget about Moshiach hanging here with me. He died in vain, as far as a tzaddik like me is concerned. Now, just look at my mitzvos. Oh yes, and listen to me recite the kri'at Shema. Impressive, all this merit of mine that I've accumulated just for this "death bed" moment, isn't it, Hashem? Now let me into heaven." Is that what the repentant ganav says? You say, "Wait! You're making too much of the Aseres HaDibros." Oh am I? Don't you understand that it was YOUR transgression, YOUR averos, of the Aseres HaDibros that resulted in Moshiach's death? Don't you understand what a curse is? The Aseres HaDibros are not Ten Suggestions, they are Ten Commandments. They carry covenant reprisals. These are called curses. Moshiach did not die because you occasionally have a "bad hair" day. Moshiach interposed himself to shield you from the curses that are pursuing you down through the generations. When you broke the commandment your transgression triggered the curse which resulted in Moshiach's having to take your curse, dying in your place (temurah), the just for the unjust, to bring you to G-d. Are you remorseful about this? Yes? Or No? Do you now see that even if you were the only person in the world, because you are a transgressor, Moshiach had to die, had to be the scapegoat to carry away the curse of your transgression, had to be cut off out of the Land of the Living, had to die for YOUR transgressions.

You say, "Wait a minute. What curse are you talking about? The curse of the Eighth and Ninth Commandments. Look at Joshua chapters 6 and 7 here and here and here. Achan broke the Eighth Commandmant by stealing some of the cherem spoils from the victory at Jericho. G-d was angry and consequently there was no victory in the camp. This dissembling ganav (Josh 7:11) brought the curse of defeat and death on himself. But we know the other ganav repented. Friend, like Achan, you are in the Valley of Trouble and your name is Disaster (Achar, 1Chronicles 2:7). You say, "All right. I want to repent. How do I do it? How do I make teshuvah?" Keep reading.


When we are buried in the mikveh mayim with Moshiach this turning point moment becomes a point of strength for us. Why? Because sometimes the Holy Spirit will remind us about when we are backslidden, and the Ruach Hakodesh will say, "You have died, but the old you is not fully buried (Ro 6:1-4). This grieves the Holy Spirit, so when they say Kaddish over you and scorn you, and you are tempted by the world, keep weeping through the Jewish funeral your relatives gave you until the funeral of your carnal nature and your deceitful heart is also complete. Your stubborn heart and its darkness, which is a cause for stumbling, must be buried, dust to dust, ashes to ashes. When the tempter comes, fast and pray and submerge your mind in Scripture and in Spiritual Music and reckon yourself sitting with Moshiach in his tomb (Isaiah 53:9) from Erev Shabbat to Yom Rishon, Moshiach dead FOR your sin, you dead TO your sin, then reckon yourself seated with Moshiach in heavenly places, and when the Devil comes to you...

WHEN YOU HAVE MADE ZIKH GE'TOYVL'T IN DER MIKVE TRUSTING IN THE NAME OF HASHEM AND MOSHIACH TZIDKEINU AND THE RUACH HAKODESH--ADONOI ECHAD--AND THE DEVIL THEN COMES WITH HIS ACCUSATIONS, HIS CONDEMNATIONS, HIS STRICTURES OF FALSE GUILT, HIS SATANIC TEMPTATIONS, HIS ZCHUS DECEPTIONS AND DOCTRINES OF DEMONS AND ALL OF HIS OCCULT LIES, THEN IS THE TIME FOR YOU TO DRIVE BACK THE ADVERSARY OF YOUR NASHAMAH, BY REMINDING THE DEVIL ABOUT THE BLOOD OF MOSHIACH'S TEMURAH AND KAPARAH AND GEULAH WHEREIN YOU DIED AND WERE BURIED WITH YEHOSHUA/YESHUA IN THE TEVILAH KEVER (IMMERSION GRAVE) AND THEN DAVEN IN THE RUACH HAKODESH LESHONOT CHADASHOT AND DO A TZOM UNTIL SATAN SEES THAT HE CANNOT CORRUPT YOU, THAT YOU HAVE RESISTED HIM...THEN MEDITATE ON PAGES 735 TO 745 OF THIS SEFER KODESH...SO WILL YOU GET THE VICTORY

I once drove past a snow-covered frozen cemetery, and I had a vision. Shammashim and Zekenim wearing shrouds of death were digging a grave. I was 12 years old and it was time for my tevilah kever. See Isaiah 53:9 on Moshiach's kever. They placed a coffin in the grave hole and commanded me to get in. I drew back in fear. Then they relented and said, "You can take your Bible, but nothing more, except its Author, the lover of your nefesh." So I was buried with Moshiach the lover of my nefesh (Ro 6:4; Shir Hashirim 1:12-13), who had warned me not to love the world or the things of the world, but to guard my heart and to keep myself from elilim (idols). Some girls guard their heart: they get a 'crush' on a boy and suppress it, temporarily or permanently. But with Moshiach our burial partner we must not have a passing 'crush' but burning tested true love, for Moshiach alone shares each believer's casket that empties out into chayei olam (eternal life). If you want to know how you should love Moshiach, look here and here and here and here and here. The repentant ganav's eyes were on Moshiach Tzidkeinu, not on himself, not on his own supposed merits or mitzvos, not on anything else but Moshiach Tzidkeinu. Like the moon facing the Sun, like Elect Israel facing the Bar Enosh, so Moshiach arises with healing in his wings, and by his wounds we are healed, for He is the Ohr HaOlam that is our Light, for we have no Light but that which shines in the inerrant Scriptures from Hashem through Moshiach in the Ruach Hakodesh. Like the moon that has no light in itself but only reflects the Sun, so we have no righteousness in ourselves but only the righteousness of Moshiach Tzidkeinu when he took over our sins, when he led me out through my mikveh Exodus and when he made His purchase of my redemption and how He bought me and made the temurah (exchange), that is, my receiving my justification through Moshiach Tzidkeinu (Jeremiah 23:5-6) and Moshiach taking over my sins, and how Moshiach carried me out of death and even through the wilderness of my old nature toward my new life in Him. Now read about the trials in translating. When you are tempted, you are not alone.


ACQUIRE FOR YOUR LIBRARY THE ORTHODOX JEWISH BIBLE

OR GET IT HERE

MESSIANIC PASSOVER SEDER -- THIS IS A FREE MESSIANIC PESACH HAGGADAH, AND REMEMBER THE FIRST SEDER NIGHT THIS YEAR, APRIL 2, 2007

WHAT ABOUT YOU AND THE AKEDAH?

WHY IT IS TIME TO FIND A SPIRITUAL HOME

IF YOU HAVE HIGH SPEED ACCESS, TAKE A MOMENT TO LISTEN TO THIS MP3 FILE BECAUSE THERE IS SOMETHING ABOUT THE ORTHODOX JEWISH BIBLE OF VITAL IMPORTANCE TO YOU THAT THEY ARE NOT TELLING YOU

IF YOU DO NOT HAVE HIGH SPEED ACCESS, TAKE A MOMENT TO READ THE TRANSCRIPT OF THE ABOVE MP3 FILE, BECAUSE THERE IS SOMETHING ABOUT THE ORTHODOX JEWISH BIBLE OF VITAL IMPORTANCE TO YOU THAT THEY ARE NOT TELLING YOU



If we point Jewish people to the truth of the Scriptures using Rabbinic writings as a bridge to the closed canon of inerrant Holy Scripture, this is following the methodology endorsed by the Word. For example,

Sanhedrin 98b says the World was created only on Moshiach's account.

לא not

אברי created

עלמא the world

אלא except

למשה for Moshiach.

Co 1:16 (OJB) says all things were created FOR Moshiach.

See Shema of Moshiach's Judaism.

See How To Point).

DO YOU KNOW THE DERECH HASHEM [REQUIRES LITERACY IN HEBREW]?

ARE YOU CALLED TO THE MINISTRY?

FOLLOWING YOUR TEVILAH KEVER, DEALING WITH THE DEVIL

ARE YOU DEPRESSED [THIS IS IN ENGLISH]?



See the ORTHODOX JEWISH BIBLE.
      THE ORTHODOX JEWISH BIBLE IS AN ENGLISH VERSION.




Why your soul's salvation hangs 
on the inerrancy of the Bible





STOP EVERYTHING AND LOOK AT 
THIS NUMBER #1 GOOGLE RATED MESSIANIC VIDEO



      

תְּהֵא מִיתָתִי כַּפָּרָה עַל כָּל עֲוֹנוֹתָי. 
      [סנהדרין 
      פרק ו,ב]


      

כִּי נִגְזַר מֵאֶרֶץ חַיִּים מִפֶּשַׁע עַמִּי 
      

Let's repeat this so that 
      there can be no confusion or question. 
      There are two confessions here. 
      Each contains six little words.  One Jewish confession is the holy 
      inspired Word of G-d 
      and one confession is not 
      the inspired Word of G-d. 
      Confession of the Talmud 
      instead of the Tanakh will cost 
      one his immortal 
      soul. Here are the words 
      from the Talmud: 
      
      

תְּהֵא מִיתָתִי כַּפָּרָה עַל כָּל עֲוֹנוֹתָי. 
      [סנהדרין 
      פרק ו,ב]


      

כִּי נִגְזַר מֵאֶרֶץ חַיִּים מִפֶּשַׁע עַמִּי 



      





      



So we primordially and 
      perennially, 

      with disastrous consequences 
      for ourselves,
 
      forsake the 
      words of G-d and 
      receive the contradictory words of HaSatan.

By the time we get to 2 Corinthians chp 11 we 
      see that Satan wants to corrupt and ruin by means 
      of Bible-opposing 
      "knowledge," the so-called "deeper things of Satan." 
      Instead of staying 
      with the Word that was preached, the temptation of the 
      Corinthians was to 
      "go beyond what was written" and 
      to be seduced by extra-Biblical knowledge 
      (see Gen 3:5). Notice 
      that Eve's "Bible" only has 
      seven words in it. 

      The seven words in her "Bible" 
      warn that death will be the result 
      of her moral autonomy, 
      of her getting her "knowledge" of good and 
      evil, in other words, from a certain 
      lethal tree rather than 
      from the "Bible" her husband has been 
      given wherein the meager 
      content of seven words ("oo-meh-ETZ ha-DAH-aht tov va-rah 
      loh toh-KHOHL mee-mehn-NOO" ...of the Tree of the Knowledge 
      of Good and Evil you shall not eat from it) will nevertheless tell her 
      how to live and not die. 
      But in the hands of the evil Serpent this "Bible" 
      can be twisted and used to deceive 
      her so that she hands herself over to a 
      rival authority, a 
      Bible-opposing authority, with fatal results. 
      Anything that rivals and 
      opposes G-d is an idol, and in the Book of Revelation we see that the 
      believers will give up 
      their lives as martyrs rather than compromise with the idolatrous 
      religion and way of 
      life of the pagan society of the last days. It is fair to say that one 
      cannot be a believer unless one 
      repents from all idolatry. 
      Whoever tries to 
      keep his idolatrous life will lose it. 
      

SEE HOW EASY IT IS TO READ 
      THROUGH THE BIBLE 

HAVE YOU MADE THAT VERY 
      IMPORTANT FIRST STEP OF OBEDIENCE TO THE MOSHIACH?


      

DO YOU KNOW THE DERECH HASHEM [REQUIRES LITERACY IN HEBREW]?


      

ARE YOU DEPRESSED [THIS IS 
      IN ENGLISH]?



WHY YOU NEED TO FIND A 
      SPIRITUAL HOME

ARE 
      YOU JEWISH? HAVE YOU BEEN BORN AGAIN?


SEE COMMENTARY ON ROMANS



WHO IS DR PHIL GOBLE?

READ ABOUT MEN 
      THAT ARE MORE FREE
      AND RICHER THAN BILLIONAIRE BILL GATES.
Return to main home page of AFII 
      
---